Onyx Corporation will bring your vision for a beautiful and uniquely designed landscape to life. We are deeply committed to each project we selectively take on, because it is never just a job to us. We are perfectionists when it comes to your investment, and it is our attention to the many fine details that puts our craftsmanship above the rest.

Over the past 40 years, we have developed strong relationships with many of the renowned landscape architects in the Greater Boston Area, and together with you we will collaborate as a team to create an outdoor space that fits your lifestyle and fulfills your dreams.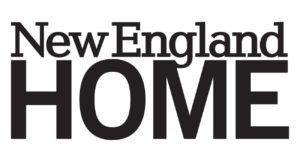 Onyx is proud to have been featured in New England Home Magazine, which showcases the best architecture, design, & building in New England.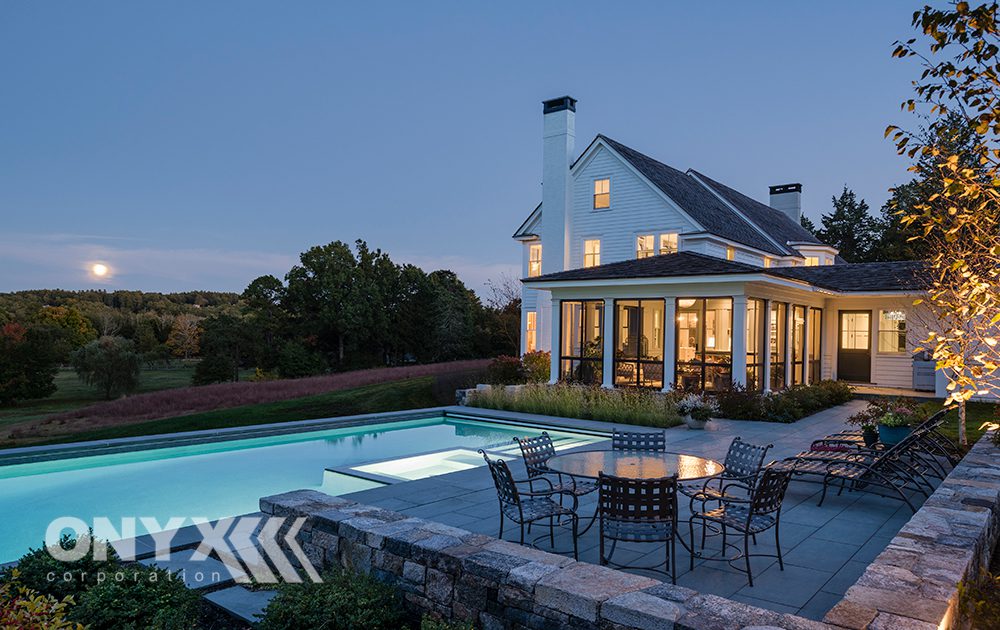 Article
Hiring a Landscape Contractor? Here's What to Look For
If you're about to undertake a big landscaping project, you have done your research – looked up websites, testimonials, and photos of contractor's work. You probably have a few major goals. You'll want the project to look good, you'll want it to improve how you use your outdoor space, and you'll want your landscape to thrive for years to come. There's also a good chance you'll want the whole thing done before summer…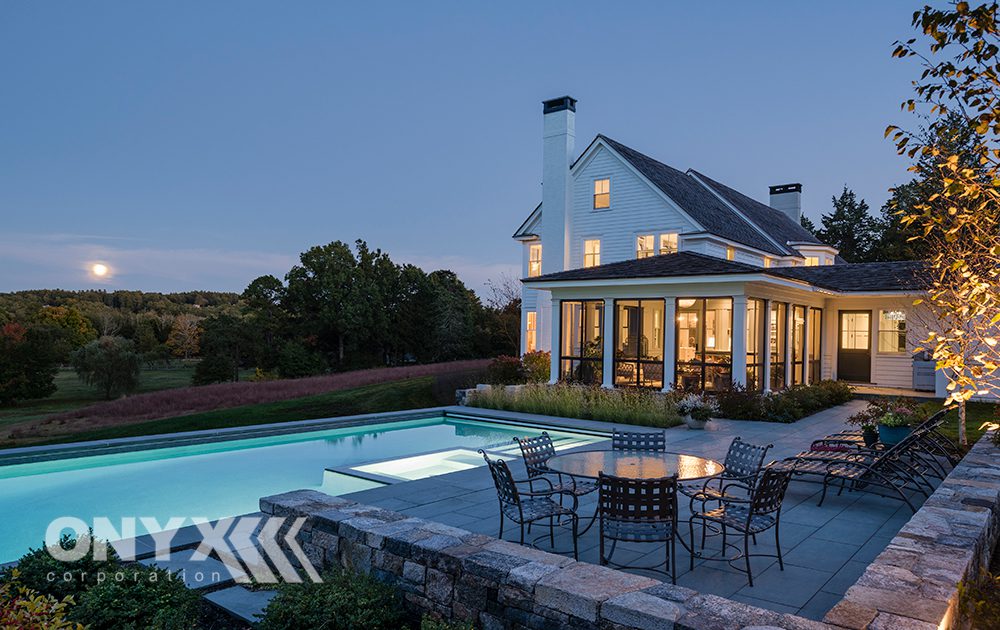 Featured alongside some of the most sought after construction, architecture, and design firms in New England – Onyx Corporation's Landscape Construction projects have been proudly displayed in the Boston Design Guide numerous times.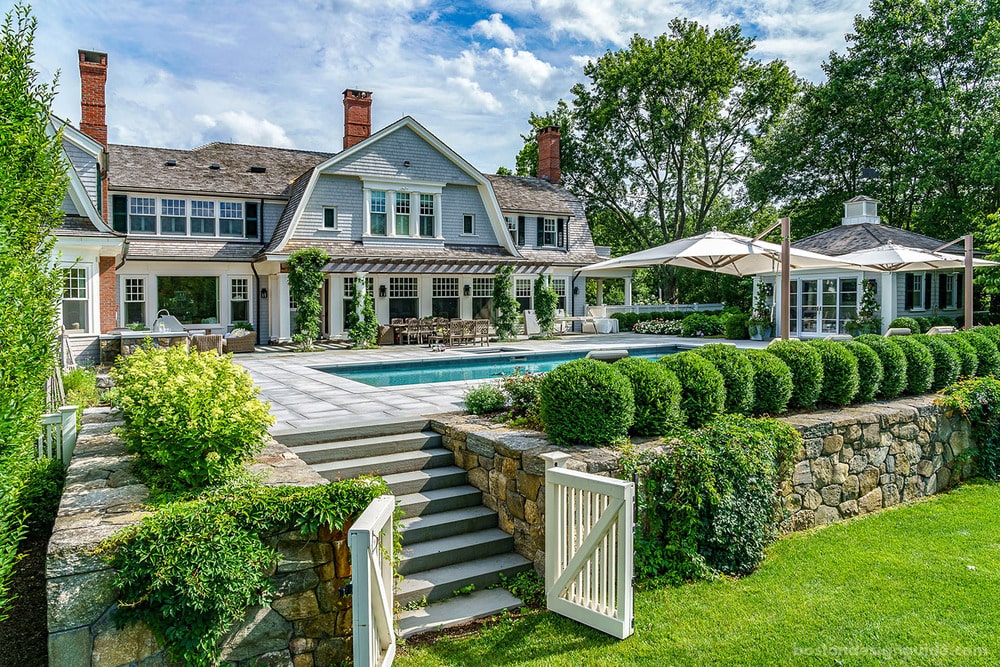 Article
Creating An Backyard Oasis: The Ideal Way to Put in a Pool

This past summer, residents everywhere were scrambling to make a splash in their own backyards and reaching out to Onyx Corporation to see just how fast the landscape professionals could make that happen. When installing a pool, there are many moving parts—it's not just about finding a spot and filling 'er up. In actuality, the time to begin your landscape transformation is now; Onyx Corporation…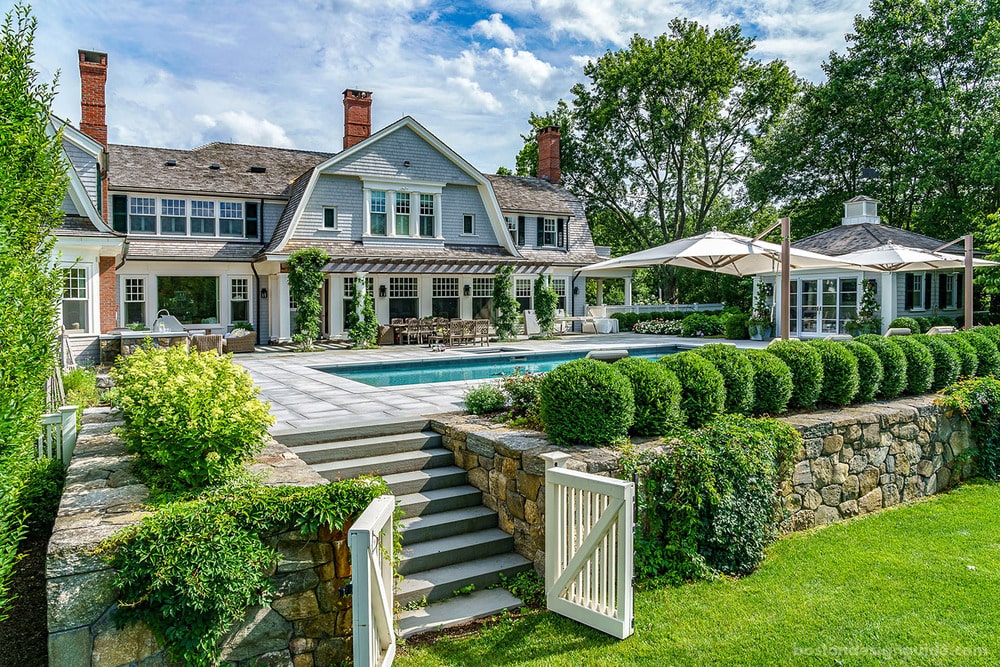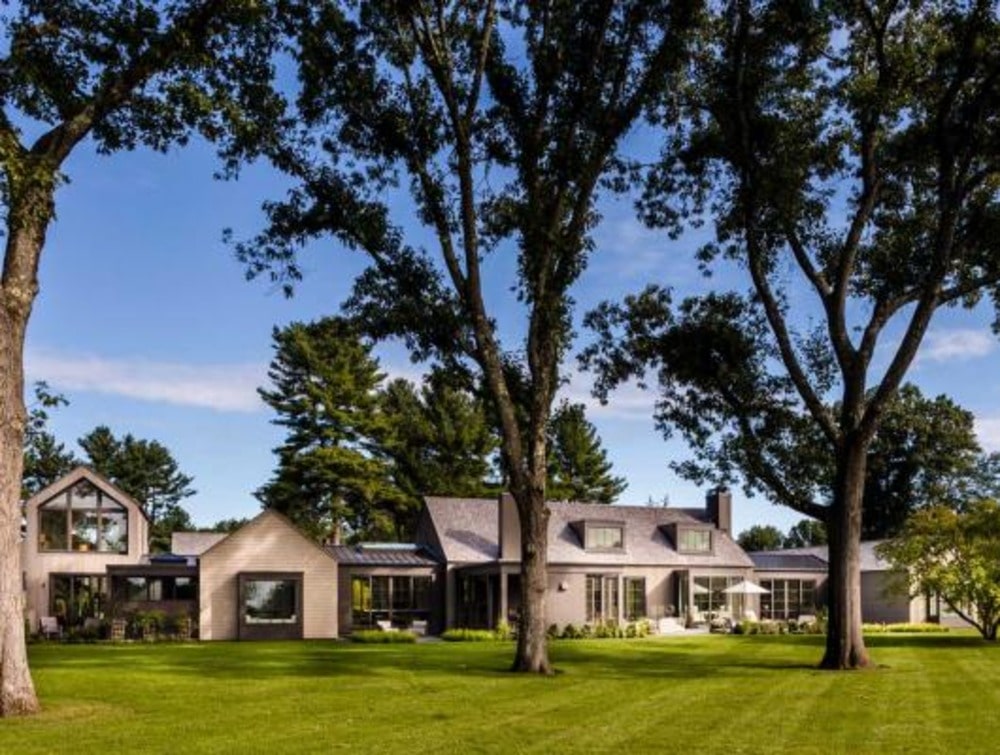 Article
Family Compound Designed with Nature
A new family home is designed to connect with its serene, natural setting while providing ample opportunities to gather. When the homeowners purchased this secluded parcel in Concord, there were no existing structures on the three-acre property, a lush meandering combination of meadow and farmland punctuated by historic white oak trees. They sought to preserve the tucked away, tranquil nature of…
Read More at Boston Design guide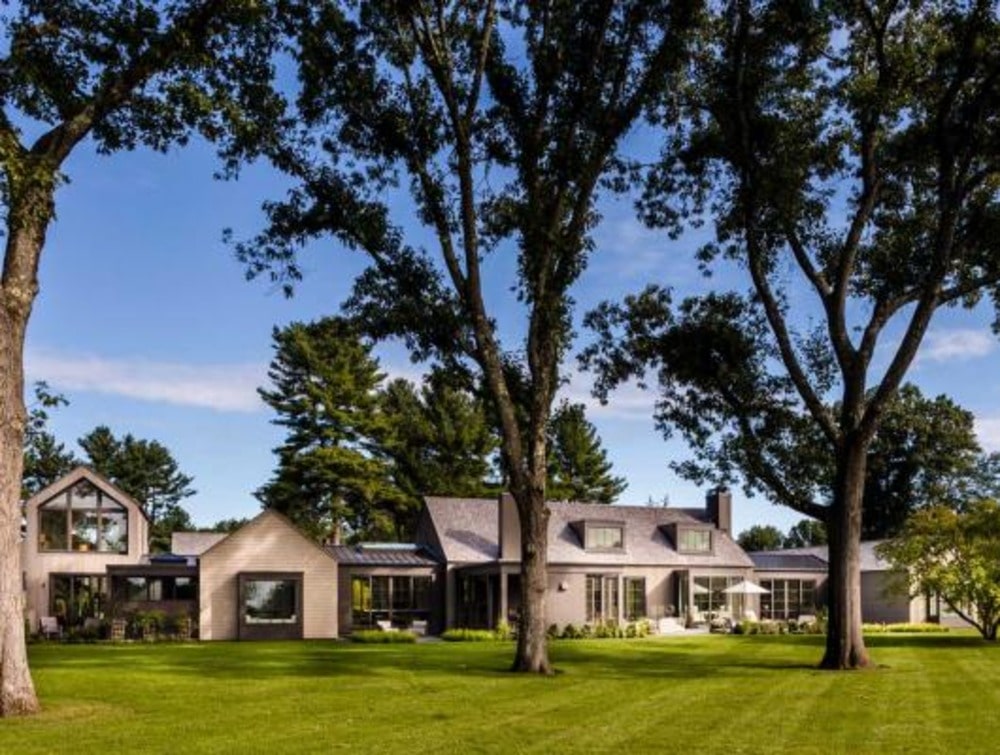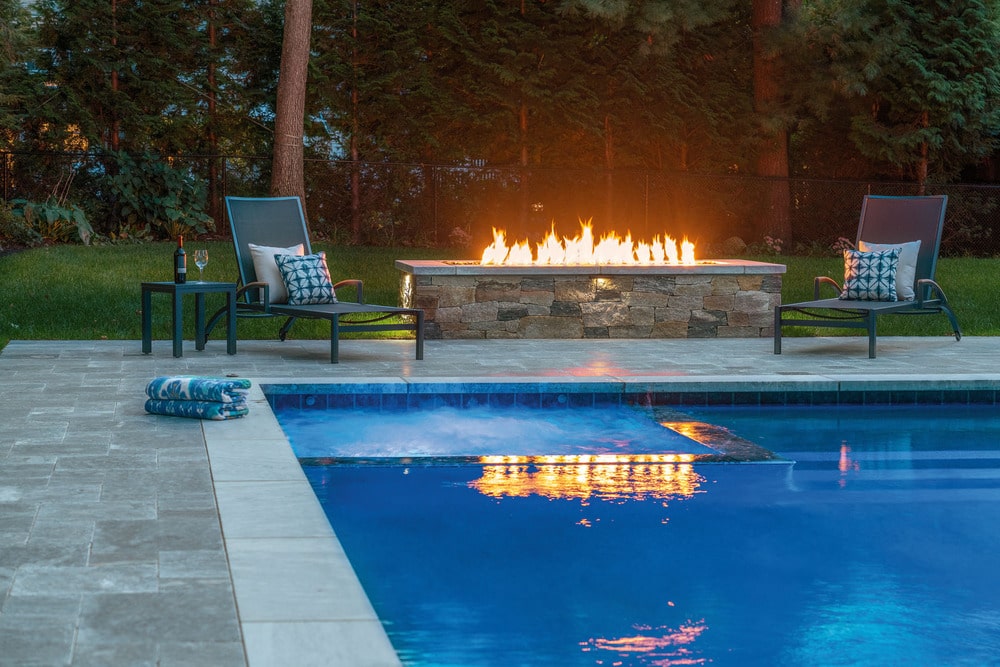 Article
Landscapes that Extend the Warmth of the Season
It used to be that Onyx Corporation was thought of as just an excavation company. No longer. These days, the full-service Acton-based landscape contractor is tending to projects as varied as pools and entertainment spaces to orangeries and orchards to reclaimed hardscapes for historic homes. During autumn, however, "fire features seem to be what people are thinking about,"…
Read More at Boston Design guide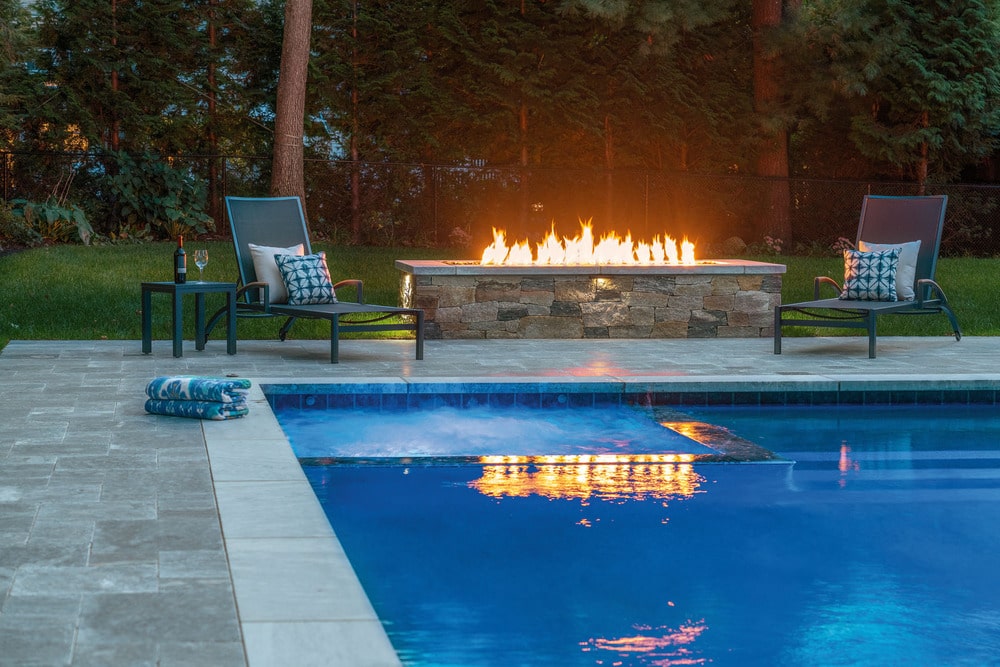 Onyx is proud to have been featured in New England Construction, which covers prestigious projects and the successes of the industry within our region.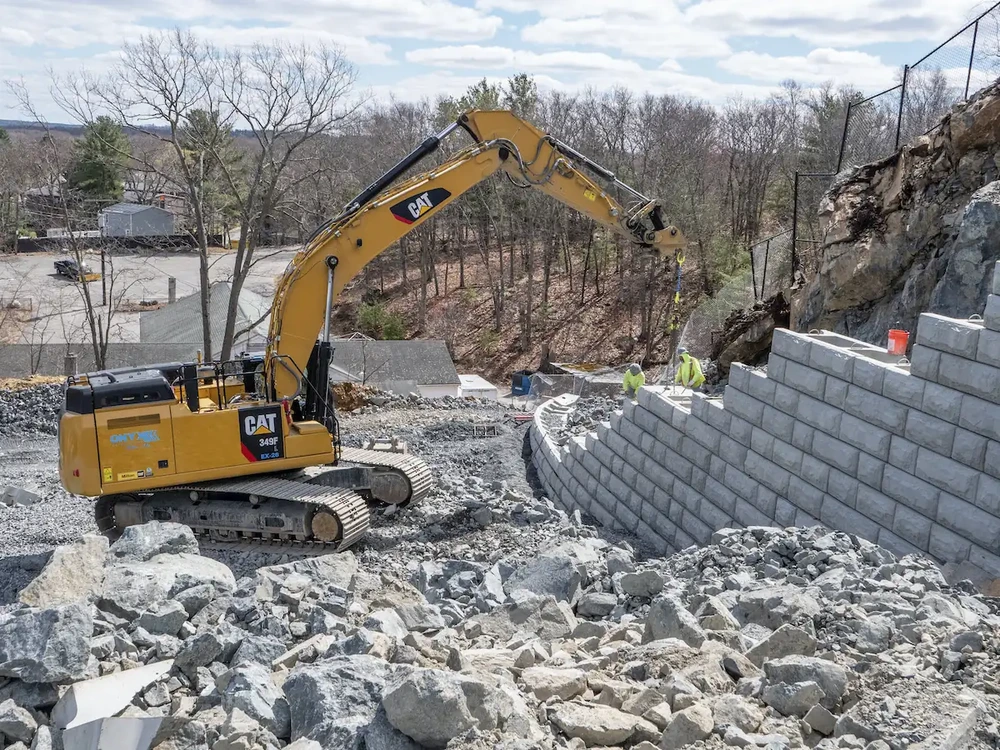 Article
Onyx Corporation Creates One of the Largest and Tallest Free-Standing Walls in New England
A monumental free-standing wall is taking shape at a new development in Woburn, rising like a 50-foot sentinel between a natural mountain of rock and brand new housing for the eastern Massachusetts community. The uniquely engineered concrete guardian is being constructed by Onyx Corporation of Acton, Massachusetts, as part of the site work for the 12-acre project…
Read more at New England Construction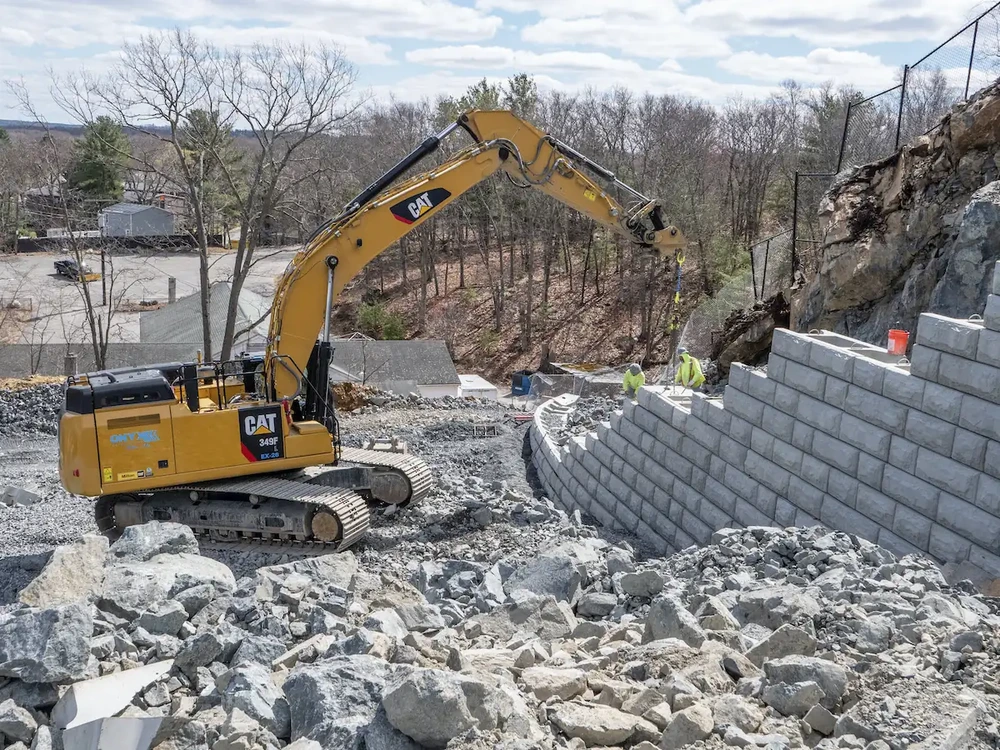 Our process


See our team at work bringing a project from start to finish
We're proud of the reputation we've earned through years of collaborating with renowned custom home builders and architects to build luxury landscapes. Our relationships with landscape architects in the area mean everything to us and the work we do. A crucial part of a successful project is making sure you have the right team from the start.
We take our client's investment in their dreams seriously. Our professional team will help you design and construct your perfect outdoor space from under the ground up. Click the tabs to the right to get an understanding of our process.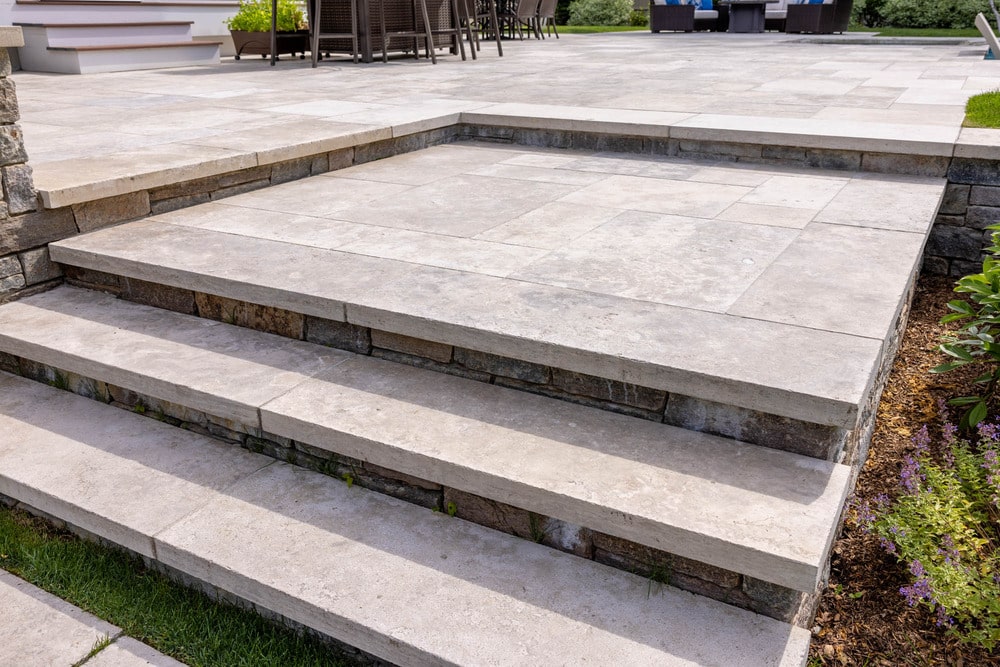 Walls & Steps

Add layers and interest to your landscaping and make it feel like an extension of your home. While these features look good, they also retain soil or water so that everything stays exactly where it ought to be through good and bad weather.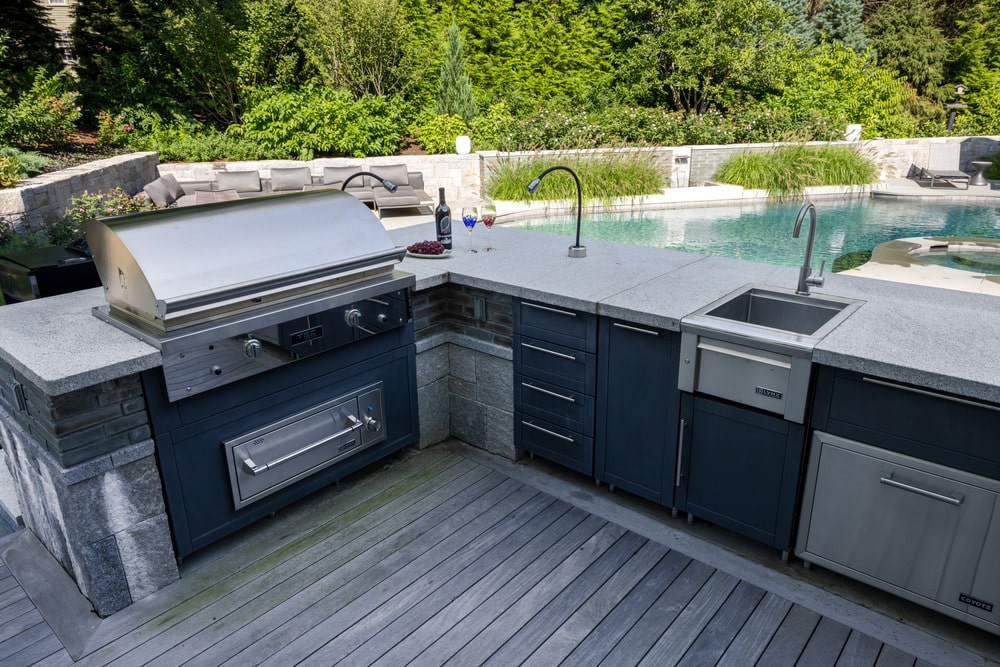 Outdoor Kitchens & Fire Pits

On gorgeous evenings, spoil your friends, family, and self with dinner made outdoors and then unwind in front of the fire. We believe places to bring people together are some of the most important features of your landscaping.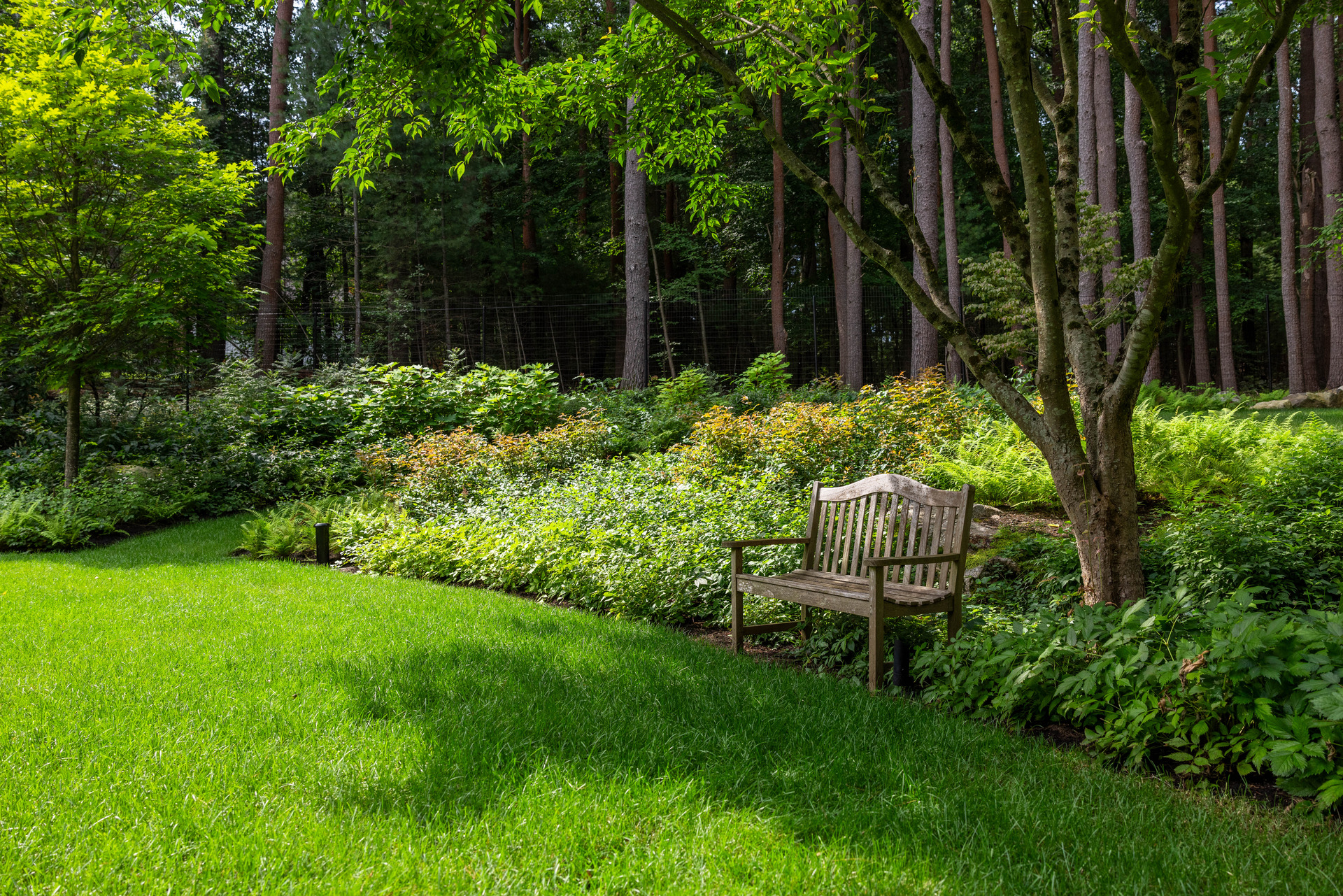 Lawns & Meadows

Whether you prefer the clean-cut look of turfgrass, or want a meadow to add biodiversity and reduce your carbon footprint, our team will create a yard you love opening up your windows to every day.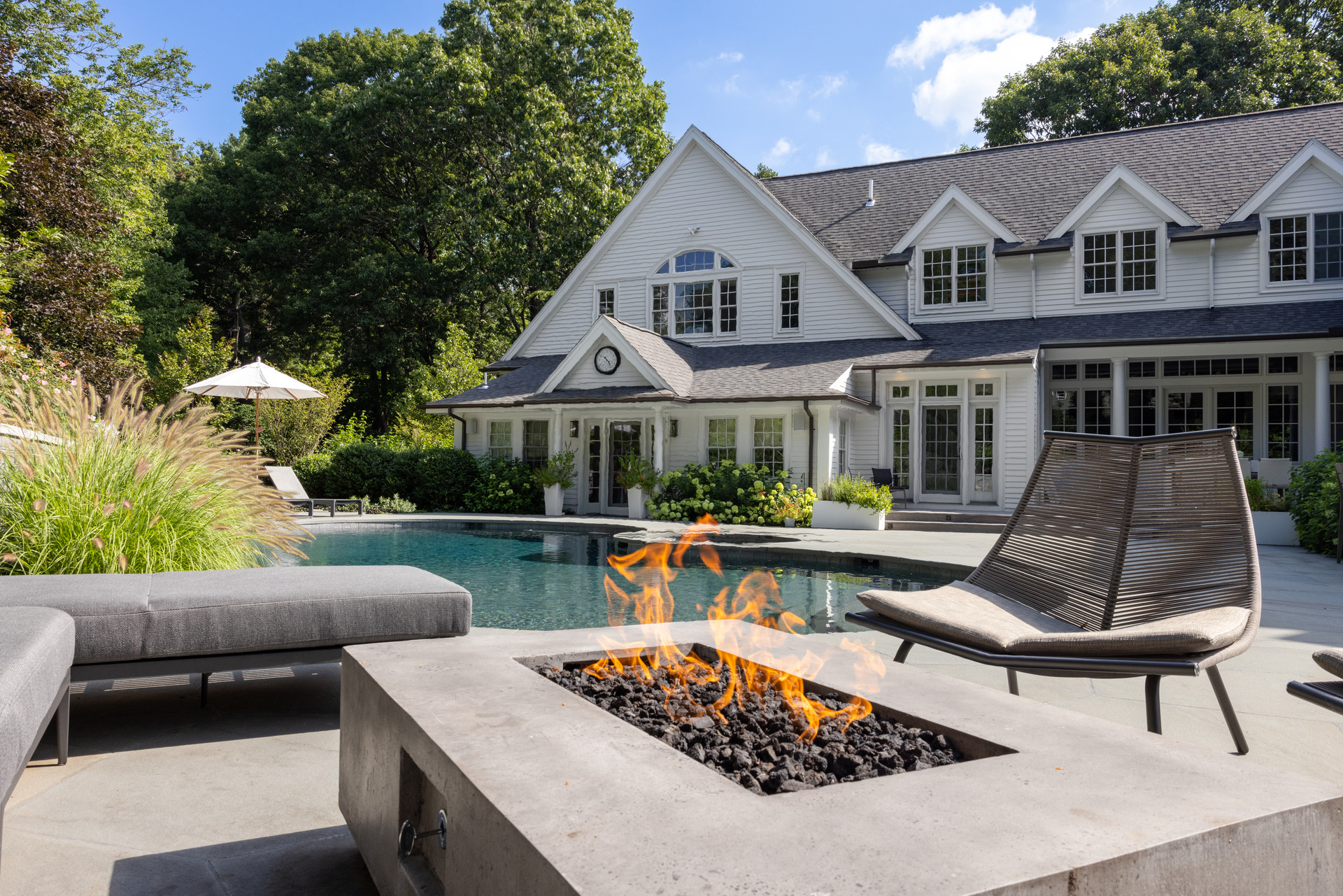 Pools & Features

Nothing invites you to relax like the sound and sight of water. Add some tranquility with an attractive waterfall feature, or become the house all your friends and family want to come to with the stunning inground pool you've always dreamed of.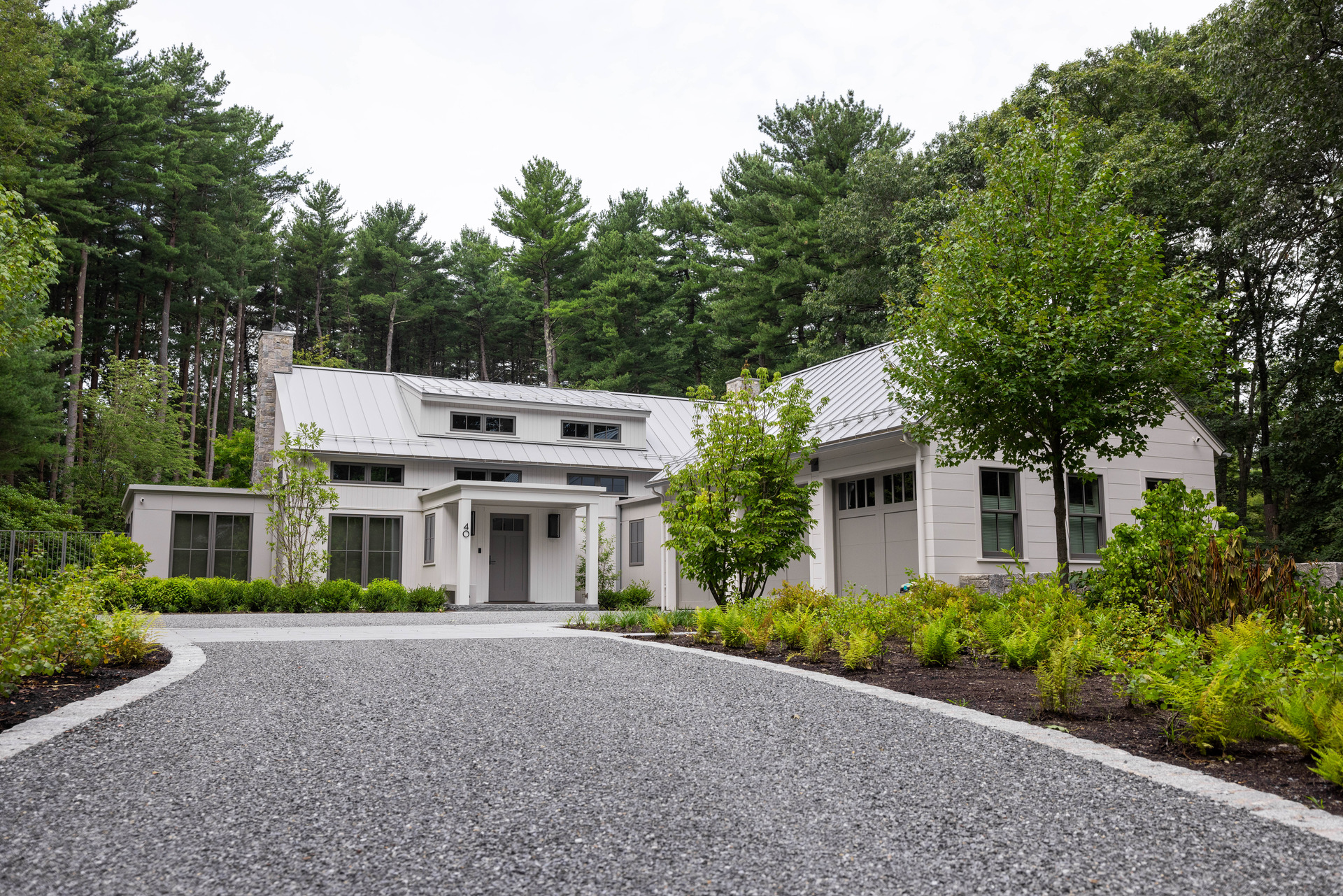 Paving

From pathways to driveways, planning to installation, you can count on us for a smooth drive (or a leisurely walk around the garden).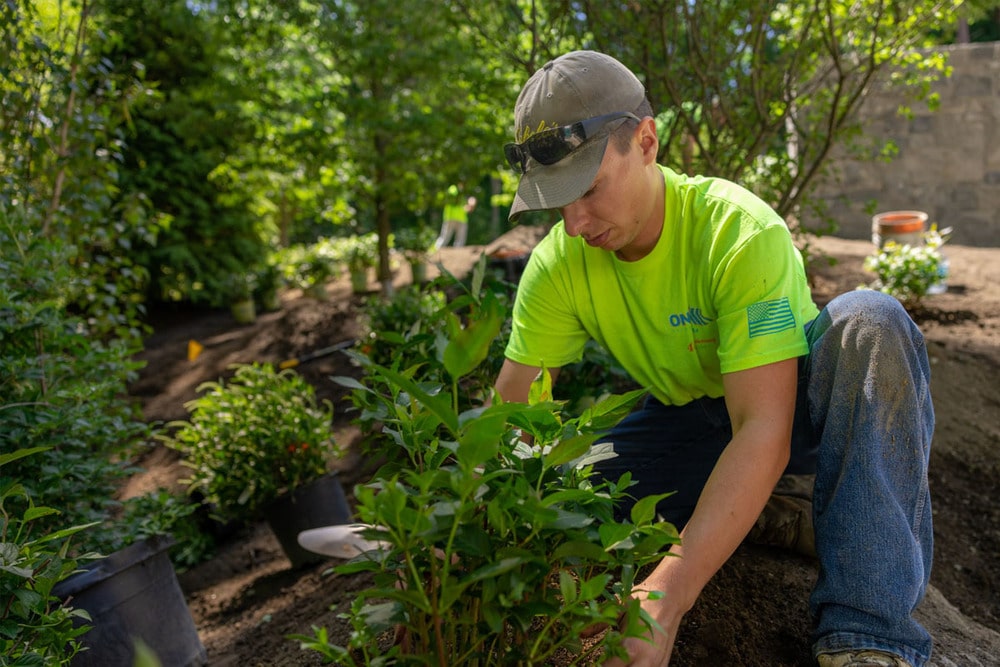 Planting

Our horticulture experts go above and beyond for your flowers and greenery. They keep everything flourishing, healthy, and breathtaking for your landscaping. Visit our Horticultural Services to learn more.