SITE WORK & CIVIL
INFRASTRUCTURE
Site Work & Civil
Infrastructure
Onyx has a diverse background managing and operating jobs large and small, from excavating for new home foundations and septic systems to complex municipal infrastructure work. We understand the rigorous standards needed to meet not only state regulations but the precise expectations of a high-end custom home builder. This range of experience allows us to help you with the initial stages of planning, value engineering, or peer-reviewing your project to ensure you're getting the most for your budget.

It's not just our depth of knowledge in excavation that sets us apart. We're sensitive to the environment in every decision we make, reusing and recycling materials as much as possible, and we have extensive experience working with LEED-certified architects. We are also committed to safety: we're fully bonded and insured, and our employees are OSHA- or MSHA-certified, with many trained in first aid – which means that you can rest assured that your site will be managed to the highest standard.

Onyx is proud to have been featured in New England Construction, which covers prestigious projects and the successes of the industry within our region.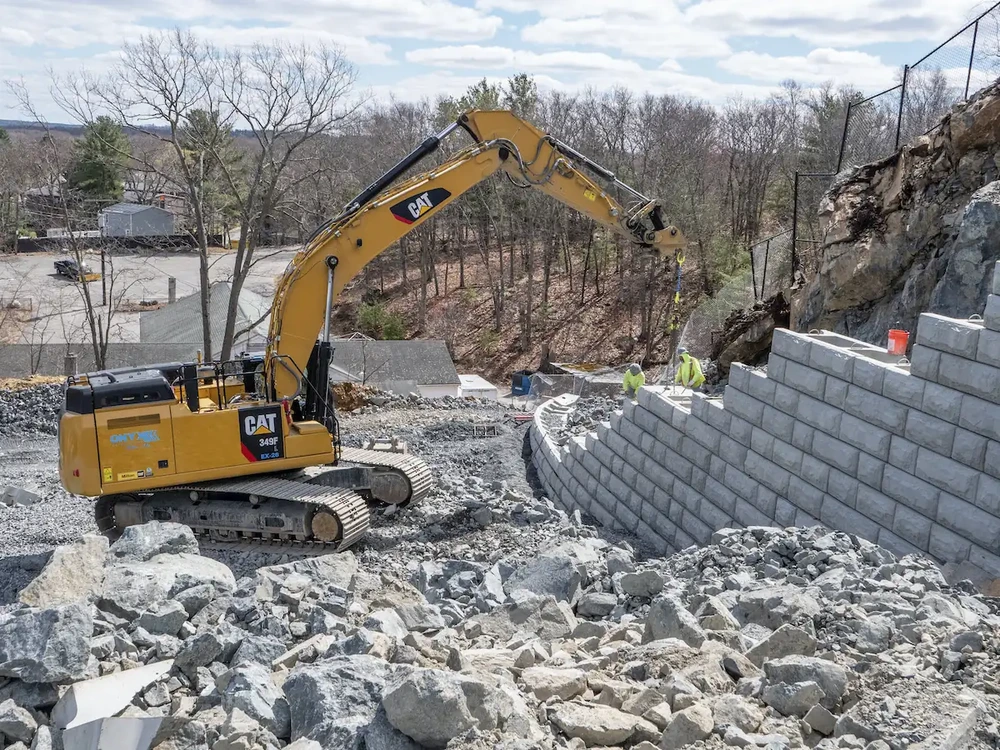 Article
Onyx Corporation Creates One of the Largest and Tallest Free-Standing Walls in New England
A monumental free-standing wall is taking shape at a new development in Woburn, rising like a 50-foot sentinel between a natural mountain of rock and brand new housing for the eastern Massachusetts community. The uniquely engineered concrete guardian is being constructed by Onyx Corporation of Acton, Massachusetts, as part of the site work for the 12-acre project…
Read more at New England Construction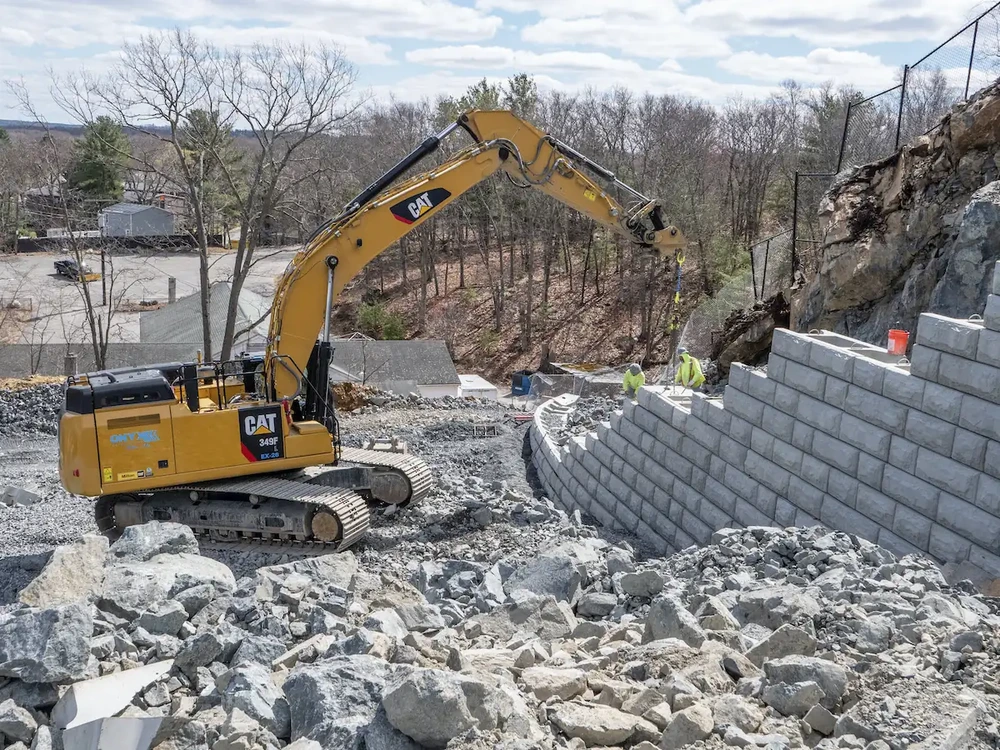 Our process
See our team at work bringing a project from start to finish
Check out our team in Woburn, Massachusetts, where we've constructed the largest free-standing wall in New England as a part of this project. Project Manager Rob Kimbell walks us through the site and what makes us stand apart in our work!
We take our client's investment in their dreams seriously. Our professional team will help you design and construct your perfect outdoor space from under the ground up. Click the tabs to the right to get an understanding of our process.
WHAT WE CAN HELP YOU ACCOMPLISH
Site Preparation

Before the real work can begin, you need a trusted team who will give your site the treatment it needs. We perform site surveying, grading, leveling, clearing, drainage, earthmoving, demolition, and more to give you a clean slate to build on.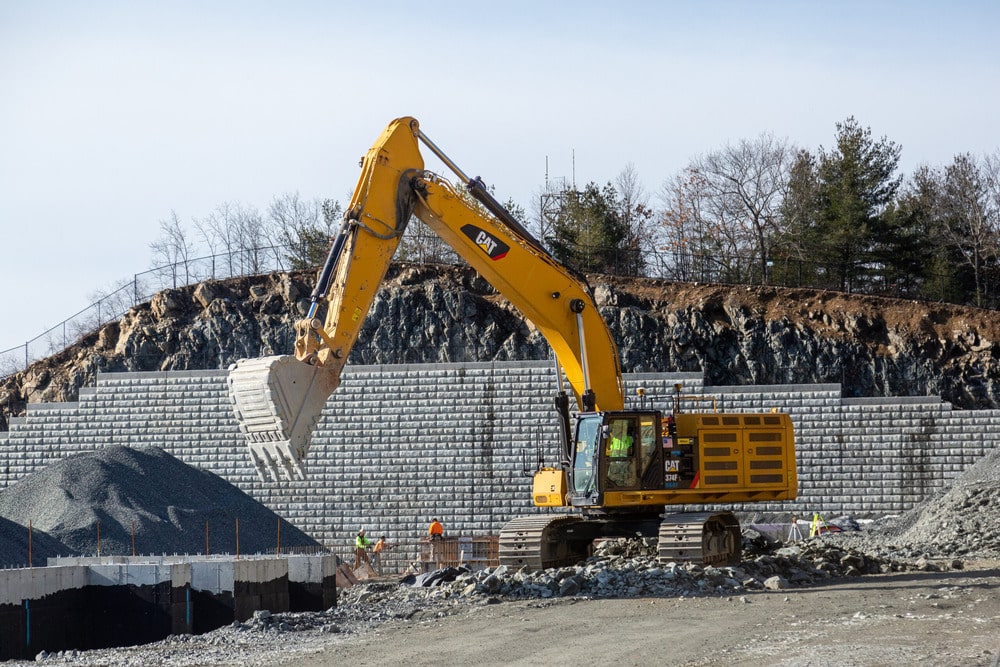 Retaining Walls

Having built the tallest free standing wall in New England, we understand how to build long-lasting and effective retaining walls to keep soil and other materials in place. You can rely on our walls and our team to perform their best under pressure.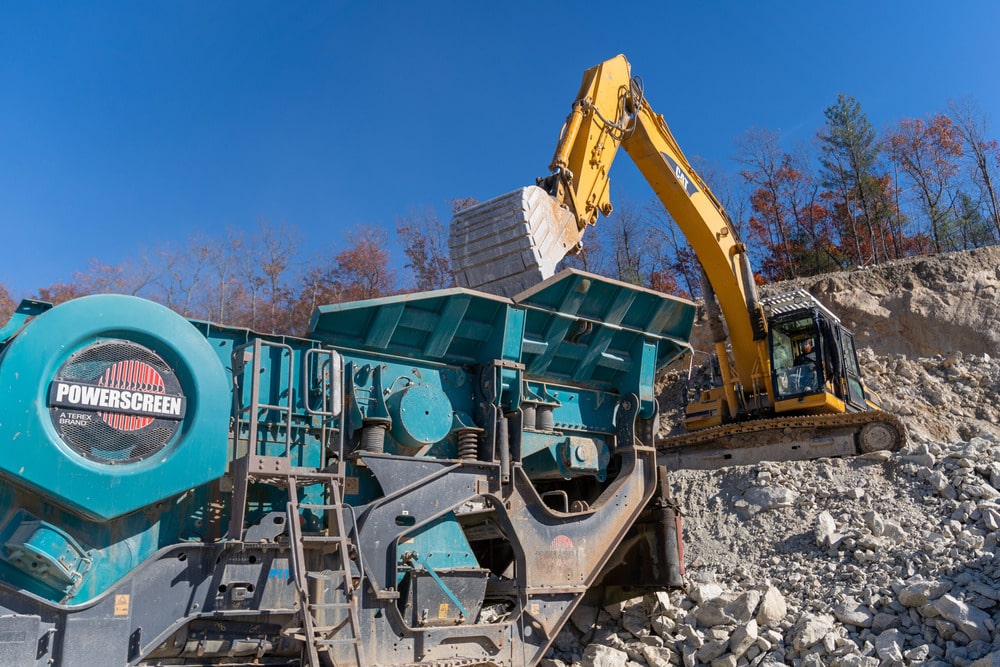 Aggregates

We operate at multiple quarries across Massachusetts, creating a variety of materials for your construction projects. Learn more about our pit operations and aggregates by visiting our Aggregates and Organics page.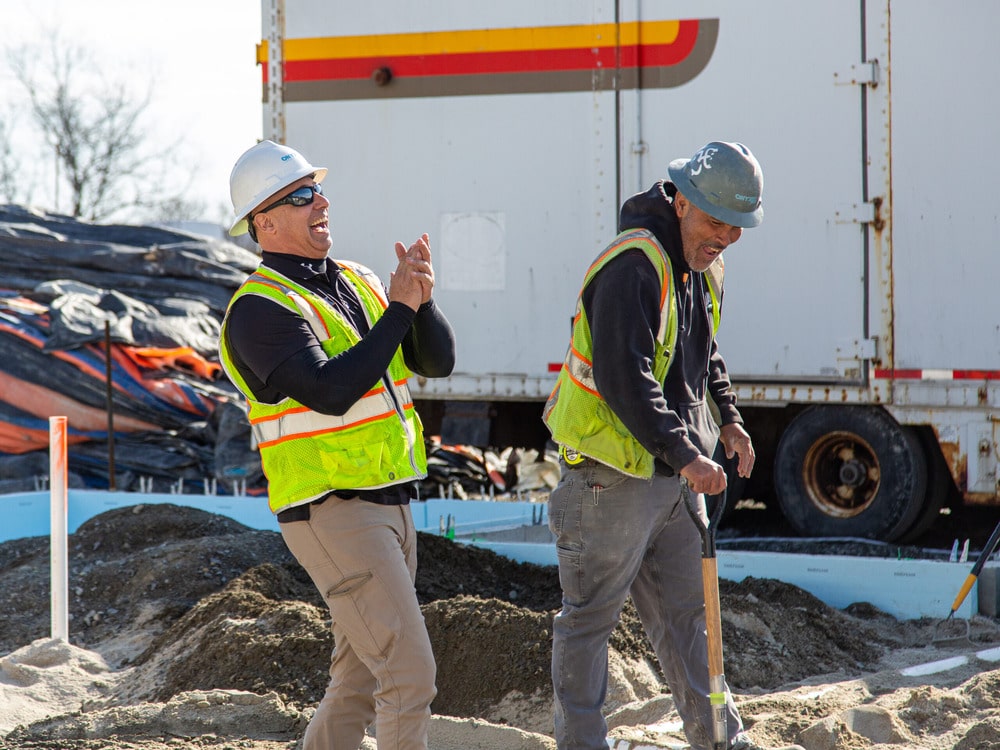 Project Management

There's dozens, if not hundreds, of moving parts that go into any construction project. It takes a team with years of knowledge, organizational skills, and effective communication to keep the work running smoothly.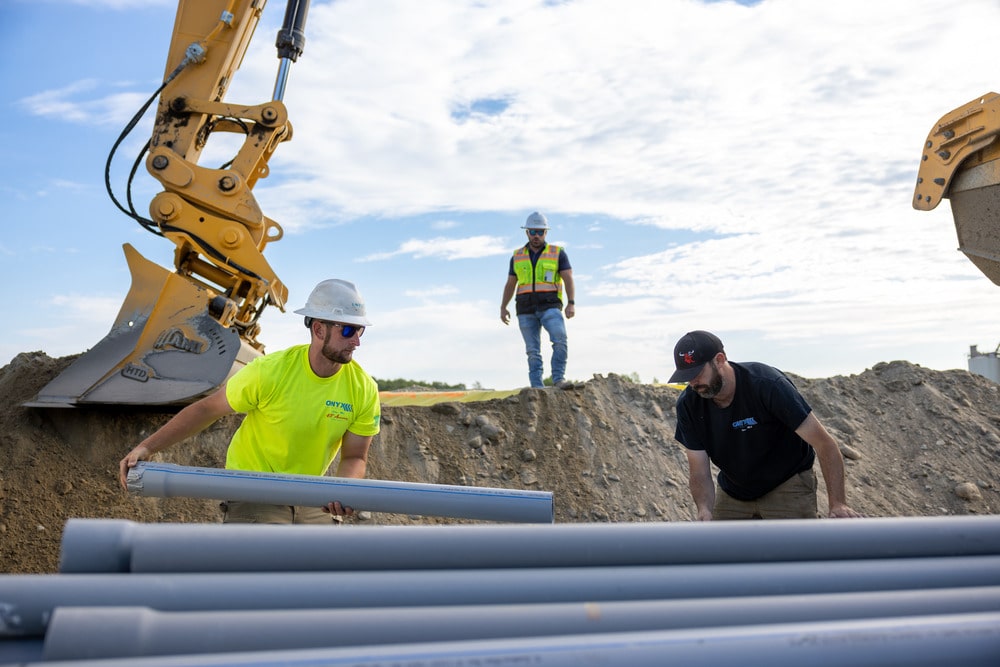 Drainage Installation

Even just a small amount of excess water can have devastating effects over time. Proper drainage, installed right the first time, is crucial for the well-being of your structure. We have the capabilities to perform every step of your drainage installation and keep your project standing strong.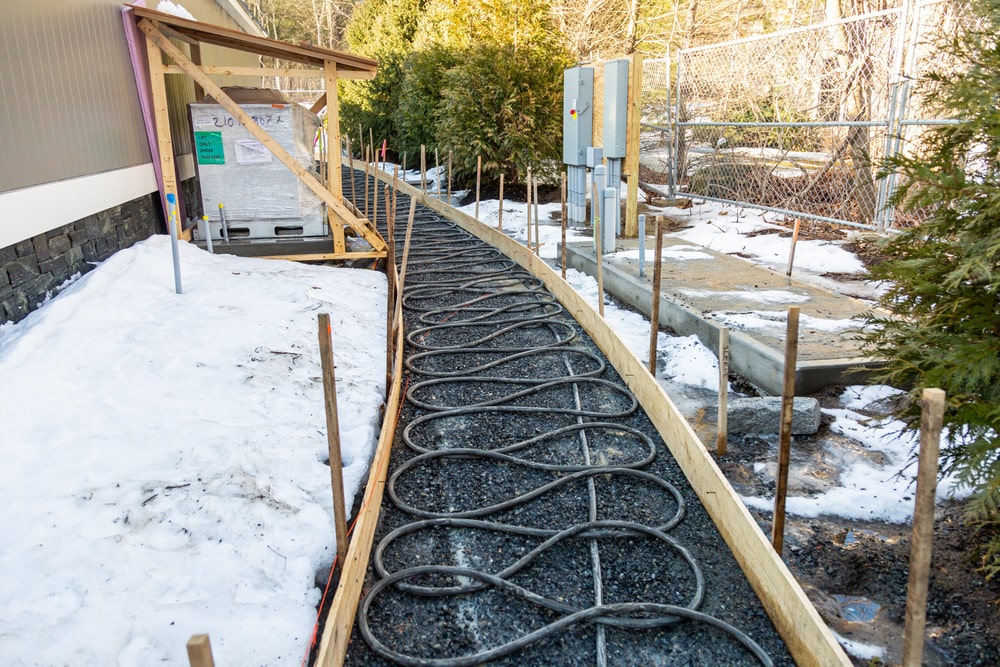 Utility Work

We offer utility work services to ensure that your project has access to reliable and efficient utility systems. We're equipped to handle a variety of utility installations, including water, sewer, and electrical. Our team stays up-to-date on the latest technology and techniques to keep each project on time and on budget!